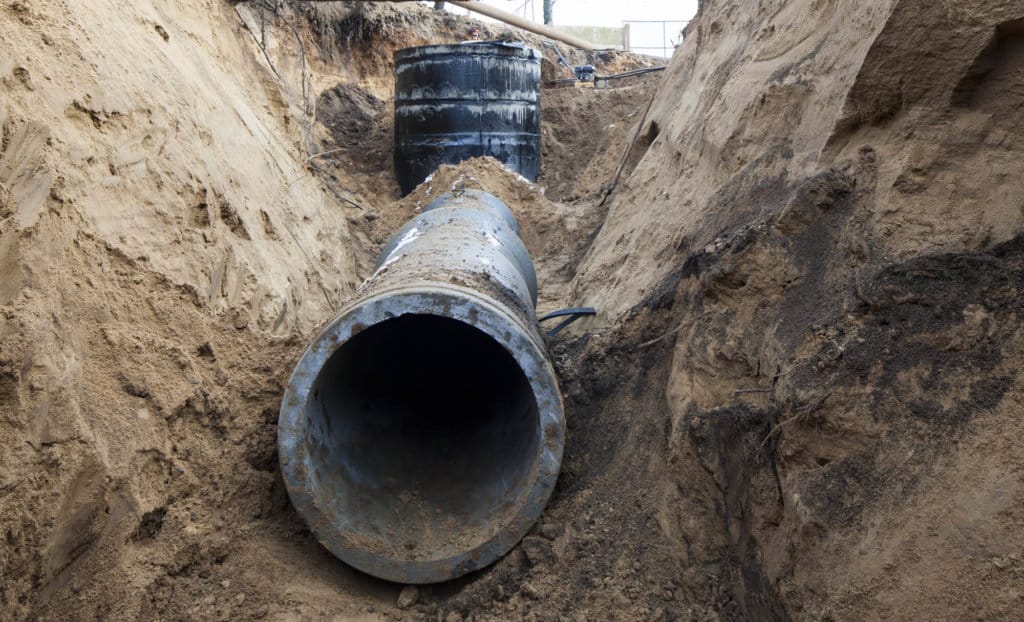 As a homeowner, you know unexpected issues can pop up. It might be a backyard mysteriously transformed into a marshland, or a foul odor suddenly permeating your home. These aren't mere inconveniences; they signal a serious sewer line problem that can disrupt your day and lead to frantic searches for 'sewer line replacement near me'.
But imagine having a reliable ally, ready to jump into action at these challenging times. Imagine a team skilled in replacing sewer lines, experts in sewer pipe repair, and specialists in cracked sewer pipe repair. A team that responds promptly and professionally, minimizing the impact on your daily life.
That's who we are at Anytime Plumbing, Sewer, Drain & Heating. As your dedicated partner for sewer repair in Santa Fe, NM, we're here to transform stressful plumbing emergencies into manageable situations. We help restore the peace and order in your everyday life. With our expert intervention, plumbing problems simply don't stand a chance.
Our Sewer Repair Services
Comprehensive Solutions to Your Plumbing Concerns
When it comes to sewer line troubles, we at Anytime Plumbing know that a one-size-fits-all solution simply won't cut it. Each situation presents its unique challenges and demands a customized approach. So, what can we bring to the table? Let's chat about it a bit.
Expert Sewer Pipe Repair
If your problem falls under the broad umbrella of 'sewer repair', you've got us on your team. Our skilled professionals get to the root of the issue, figuring out the best way to mend your sewer system and get it back on track. Essentially, we're here to make sure your sewer system is functioning optimally again, with no hiccups.
Replacing Sewer Line with Precision
In instances where sewer repair isn't enough, or if your sewer line is simply past its prime, a replacement could be the best way forward. Rest assured, we'll be there to guide you through this process. Our team specializes in replacing sewer lines with care and precision, mitigating any potential harm to your property while ensuring a seamless transition.
Cracked Sewer Pipe Repair and Relining
Cracked sewer pipes can become your worst nightmare, causing unsightly leaks and potential property damage. But that's where we step in. We're pros at identifying these cracks and doing the necessary repairs. Moreover, we provide pipe relining services, a no-dig solution that restores the integrity of your sewer pipes without the need for extensive excavation.
Trenchless Sewer Repair
Don't want your yard turned upside down? We offer trenchless sewer repair - a minimally invasive method of repairing or replacing sewer lines. This technology allows us to fix your sewer lines quickly and efficiently, without digging up your property.
So, no matter the extent or nature of your sewer problem, your search for 'sewer line replacement near me' or 'sewer repair Santa Fe, NM' stops here. At Anytime Plumbing, we're equipped and ready to address all your sewer repair needs. With us, you can breathe easy knowing your sewer lines are in expert hands.
Recognizing the Red Flags
Signs You Need a Sewer Pipe Repair
Being aware of potential issues can save you from a full-blown plumbing disaster down the line. But what are the signs that you might need a sewer pipe repair? Let's shed some light on that.
Unpleasant Odors: If there's a persistent foul smell wafting around your home or yard, this could indicate a problem with your sewer line. Don't ignore this telltale sign—your nose knows when something's up!
Slow Drainage: A sluggish drain is often a warning signal of a sewer line problem. If your sinks or bathtubs are taking their sweet time to drain, it might be more than just a clogged pipe.
Unusual Sounds: Hearing gurgling sounds when you flush the toilet or use the sink? This can suggest a sewer line issue. These noises often point to trapped air, a sign of a deeper problem in your sewer system.
Lush, Green Patches in Your Yard: Are some parts of your lawn inexplicably greener and lusher than the rest? This could be a symptom of a leaking sewer line. While your grass might love the extra nutrients, this can lead to serious plumbing concerns if not addressed.
Pests: A sudden increase in rodents or insects around your property might indicate a crack in your sewer line. Pests are often attracted to the smell of sewage and can find their way through these cracks.
Frequent Plumbing Backups: If you're constantly battling with plumbing backups, it's high time to have your sewer line checked. Persistent issues like this often point to a significant problem in the sewer line.
At the first sign of any of these symptoms, it's best to reach out to professionals. At Anytime Plumbing, we're equipped to handle your sewer pipe repair needs in Santa Fe, NM, ensuring you get swift, effective solutions that bring you peace of mind.
Why Choose Anytime Plumbing, Sewer, Drain & Heating for Your Sewer Pipe Repair Needs?
You're here because you're dealing with a sewer issue, and we understand how crucial it is to get it resolved quickly and efficiently. At Anytime Plumbing, Sewer, Drain & Heating, we're not just offering sewer pipe repair services; we're delivering peace of mind. Let's dive into why we should be your top choice in Santa Fe, NM for all your sewer pipe repair needs.
We Have the Experience
Having been in the plumbing business for years, we've seen it all. Our extensive experience enables us to diagnose sewer problems accurately and propose the most effective solutions. Whether it's a simple sewer repair or a full-blown sewer line replacement, we've got the knowledge and expertise to handle it.
We Use Advanced Techniques
Our team is proficient in modern sewer repair techniques, including trenchless repairs and pipe relining. This means we can repair your cracked sewer pipe or replace your sewer line with minimal disruption to your property and routine.
Customer Satisfaction is Our Priority
Your satisfaction is at the heart of what we do. From the moment you contact us, we're committed to providing superior service. Our team works diligently to ensure your sewer problem is resolved promptly, and we're always here to answer any questions or concerns you might have.
We Believe in Transparency
With us, there are no hidden fees or surprises. We provide a comprehensive estimate before beginning any work, allowing you to make an informed decision. Trust is essential, and we strive to build it with every interaction.
Ready to Bid Goodbye to Your Sewer Worries?
Isn't it time to shift from fretting over 'sewer line replacement near me' to actually having a dependable team at your service? Anytime Plumbing, Sewer, Drain & Heating is ready to take on your sewer troubles, bringing back the tranquility you miss. Whether it's a simple sewer pipe repair or an extensive replacement of sewer lines, we've got you covered.
So, take the first step towards resolving your sewer problems today and reach out to our team to schedule our sewer repair services. We're ready to swing into action, offering the exceptional sewer repair services you need. Remember, with us, you're not just getting a service; you're welcoming a seamless experience that puts you back in control of your day.
6 Different Reasons You Should Hire Us
Frequently Asked Questions
You Have Questions,
We Have Answers
If you have any plumbing questions, we're here to help—after all, we've been there.
Frequently Asked Questions
You Have Questions,
We Have Answers
If you have any plumbing questions, we're here to help—after all, we've been there.
We use modern repair methods, such as pipe relining, which is a trenchless technology. This method involves creating a new pipe within the old, damaged one. It's a non-intrusive method that can often be done without any digging, resulting in minimal disruption to your property.
The duration of a sewer line replacement varies based on the complexity of the job and the condition of the existing line. However, our team at Anytime Plumbing, Sewer, Drain & Heating prides itself on providing quick and efficient service, minimizing disruption to your routine.
Don't worry! We're here to help. Our team will assess your situation and guide you through your options. Whether it's a simple repair or a full sewer line replacement, we'll recommend the most effective and cost-efficient solution for your needs.
Trenchless sewer repair is a method of repairing sewer pipes without the need to dig and remove the existing ones. This process can be less invasive and often quicker than traditional sewer repair methods. It's ideal for resolving issues such as leaks, corrosion, root intrusion, or cracked sewer pipes.
Sewer line replacement is a complex task that requires professional expertise and specialized tools. It involves ensuring proper slope, dealing with city codes, and safely handling raw sewage. DIY attempts can lead to mistakes that may result in more extensive damage and higher costs. We recommend hiring professionals like our team at Anytime Plumbing, Sewer, Drain & Heating for this task.
Regular inspections by professionals can help maintain your sewer line and detect potential issues before they escalate. Additionally, avoid flushing non-dissolvable items down the toilet and refrain from pouring grease or oil down the drain.