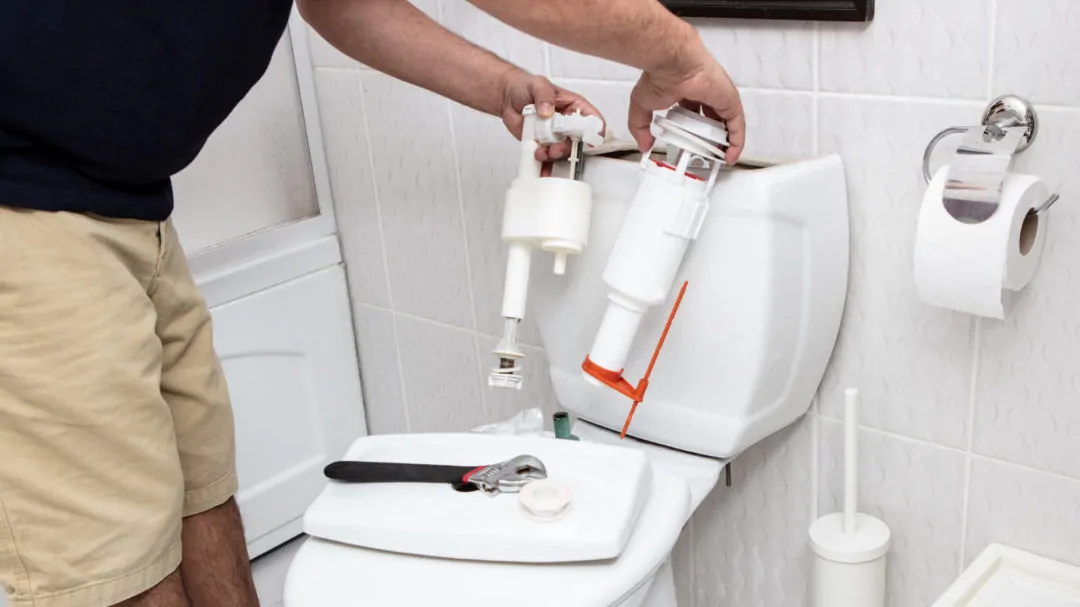 Toilet Repair Santa Fe: We specialize in all aspects of toilet repair and installation plumbing in Santa Fe, Los Alamos, White Rock, and Albuquerque, NM. Anytime Plumbing has a team of trained and experienced toilet plumbers ready to assist you day or night. Schedule your toilet consultation by calling (505) 474-4441.
Another service we offer is new toilet installations to replace faulty toilets, upgrade to water efficient models, or for bathroom remodels.
Reasons to replace a toilet:
Bathroom remodeling.
Cracked tank or bowl.
Frequent repairs.
Mechanical problems.
Toilet drain clogging consistently.
Upgrade to water saving model.
As a result of years of use, rather than trying to repair a toilet, sometimes it is better have them replaced. Because they cannot be repaired or the cost is as much as or more than a new toilet. Furthermore, we carry all the leading brands of new toilets and can supply perfect toilet for you.
Dual flush toilets – these toilets offer two flush volumes and consequently can save water.
Pressure assisted toilets – a lower volume flush that is water efficient and uses higher velocity to increase cleansing.
Reservoir barrier toilets – contains a plastic barrier that holds a large amount of the water inside the tank during a flush.
Bidet toilets – originating in France these are gaining popularity in America. They emit a cleansing stream of warm water and therefore, can lessen paper product usage.
Gravity flush toilets – a toilet that utilizes gravity to control water flow.
Our toilet repair and installation plumbers in the Santa Fe, New Mexico area offer complete services to handle all of your commercial and residential plumbing needs. Anytimeplumbing505.com has plumbers "on call" 24/7. If you need a local toilet plumber, call us today or submit a request online. We will send a courteous, experienced, and professional plumber to your home or business.
6 Different Reasons You Should Hire Us