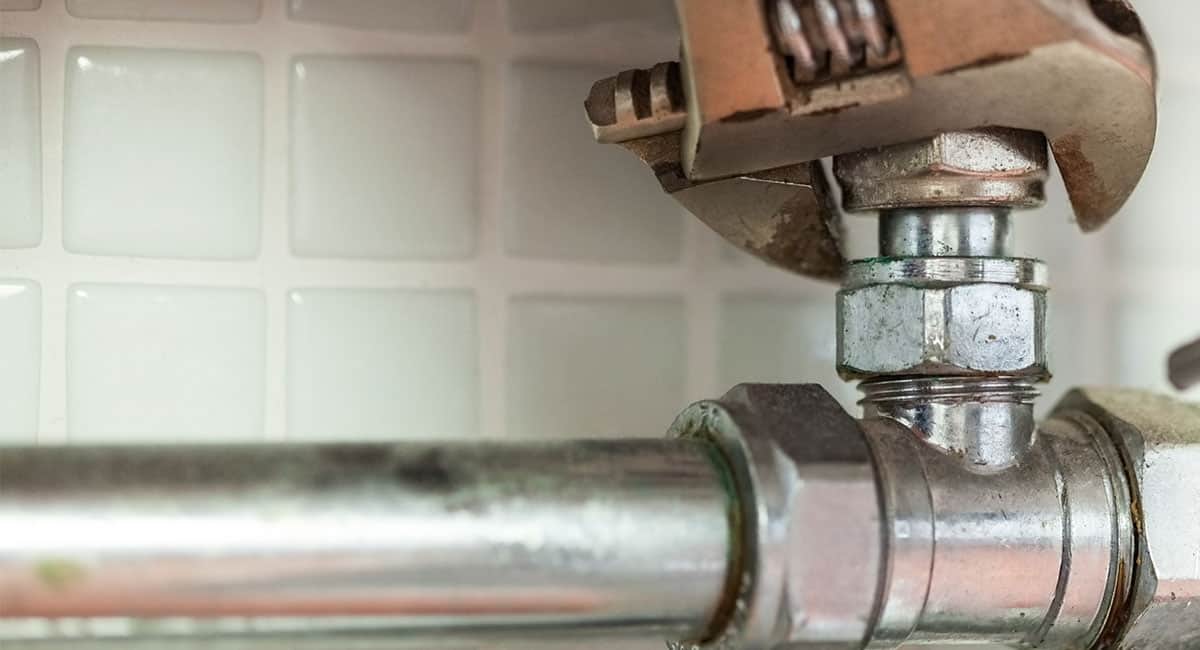 Dealing with constant pipe leaks? Has a stubbornly clogged drain become the uninvited guest that won't leave your home? We get it, plumbing problems are the last thing anyone needs. They're a hassle, they're annoying, and they can really throw a wrench into your day.
Well, that's where we come in, Anytime Plumbing, Sewer, Drain & Heating, your friendly neighbor ready to lend a hand. We're more than just residential plumbers in Santa Fe, NM - we're your allies in getting your peaceful home back, waving goodbye to those pesky plumbing troubles.
Say goodbye to the frantic searches of "residential plumbers near me" and the endless scrolling through results. We're right here, all set to take your worries away and get your home's plumbing system back on track.
Exceptional Residential Plumbing Services in Santa Fe, NM
Frustrated with recurring plumbing issues disrupting the serenity of your home? We hear you. At Anytime Plumbing, Sewer, Drain & Heating, we understand how essential a fully functioning plumbing system is for your daily comfort. Our residential plumbing services in Santa Fe, NM are specifically designed to bring swift, effective solutions to your doorstep, ending your frantic searches for "residential plumbers near me". Here's how we can help:
Emergency Plumbing Services
Plumbing emergencies wait for no one. Burst pipes, severe clogs, and major leaks can happen at the most inconvenient times. When they do, you need a quick and reliable solution, and that's exactly what we offer at Anytime Plumbing, Sewer, Drain & Heating. Available 24/7, we ensure that your emergencies don't turn into catastrophes. Whether it's the crack of dawn or the middle of the night, our team of professional plumbers is just a call away to tackle any urgent plumbing issues that you face in Santa Fe, NM.
Leak Repairs
Persistent pipe leaks can quickly escalate from minor irritants to significant problems, causing potential damage to your home and shooting your water bills through the roof. Our experienced team offers timely and efficient leak repair services, spotting and resolving leaks before they become larger issues.
Drain and Sewer Cleaning
A clogged drain or sewer can be more than just an inconvenience. If not promptly addressed, it can lead to significant issues, including potential health risks. Our professional drain and sewer cleaning services ensure smooth, hassle-free operation, so your drains remain clear and functional.
Water Heater Installation and Repair
The luxury of a hot shower at the end of a long day should never be compromised. We offer reliable and efficient water heater installation and repair services. Whether it's routine maintenance or an urgent repair, our team ensures you always have hot water when you need it.
Sewer Line Repairs
Problems with your sewer line can quickly turn a perfectly good day into a nightmare. Our residential plumbers in Santa Fe, NM are experts in handling all sorts of sewer line issues, from minor repairs to full-scale replacements. We prioritize maintaining a clean and healthy environment for your home.
Plumbing System Inspection
Regular inspection of your plumbing system can help identify potential problems before they become significant issues. We offer detailed plumbing system inspections, identifying and addressing any problems to keep your system running optimally.
Plumbing Repairs
From minor fixes to major repairs, we handle all kinds of plumbing issues. Our experienced team is committed to resolving your plumbing issues promptly, reducing disruption to your daily routine.
Plumbing Fixture Replacement
Upgrading your plumbing fixtures can enhance your home's aesthetic and functionality. We provide professional fixture replacement services, ensuring the perfect balance of style and efficiency in your plumbing system.
Plumbing Remodeling
Whether you're planning to remodel your bathroom or kitchen, we've got your plumbing needs covered. Our team is adept at handling all aspects of plumbing remodeling, ensuring your revamped space functions as beautifully as it looks.
Re-Piping and Pipe Repair
Broken or damaged pipes can cause significant water wastage and potential damage to your home. Our re-piping and pipe repair services ensure your plumbing system is always in excellent working condition.
Sewer Repair and Replacement
Our expert team is well-versed in addressing any sewer-related issues. From minor repairs to major replacements, we handle it all, ensuring your home's surroundings remain clean and safe.
Sewer Video Inspection
Our state-of-the-art sewer video inspection service allows us to accurately identify and address problems in your sewer line. This non-invasive method allows for efficient and effective troubleshooting.
Sump Pump Installation and Repair
A well-functioning sump pump is vital for keeping your basement dry and protecting your home from potential water damage. We provide expert sump pump installation and repair services, ensuring maximum protection for your home.
Water Heater Installation and Repair
Whether you need a new water heater installed or an existing one repaired, we've got you covered. Our team is experienced in handling various types of water heaters, ensuring you always have access to hot water.
ADA Compliant Plumbing
We believe in ensuring that every home is equipped with a plumbing system that everyone can use with ease. Our ADA-compliant plumbing services are designed to make your plumbing system accessible and easy to use for everyone.
So, if plumbing issues are disrupting your peace, it's time to call the professionals. Get in touch with us at Anytime Plumbing, Sewer, Drain & Heating. Let's restore the harmony of your home together.
Recognizing the Signs of Residential Plumbing Issues
Troubled by mysterious plumbing issues? Knowing what to look out for can be a real game-changer, potentially saving you from the hassle of major repairs and expenses down the line. Let's walk through some signs that hint at brewing troubles in your home's plumbing system:
Slow Draining: The annoying pool of water that refuses to go down the sink or shower drain after you've finished washing up can be more than just a nuisance. Slow draining often points to a sneaky clog or a blocked vent pipe.
Sudden Drop in Water Pressure: Ever noticed a sudden, unexplained drop in water pressure when you're taking a shower or washing dishes? This could be your plumbing system's SOS signal, indicating problems like pipe leaks or blockages. Sometimes, it could also hint at issues with your local water supply.
Mysterious Gurgling Sounds: Ever hear weird, gurgling sounds from your pipes or drains? It's not a friendly ghost, but it might be a not-so-friendly sign of a clog or blockage lurking in your pipes.
Unsightly Water Stains: If your once pristine walls, ceilings, or floors are now sporting unsightly water stains or discoloration, you might be dealing with a hidden leak. It's like your house is trying to tell you something's wrong!
Foul Odors: Those unpleasant smells wafting from your drains or sewers? They're more than just a cause of discomfort - they're often a telltale sign of serious plumbing issues brewing beneath the surface.
So, if any of these issues have been causing you trouble, it's time to call in the cavalry. Reach out to us, your trusty residential plumbers at Anytime Plumbing, Sewer, Drain & Heating in Santa Fe, NM. We'll get to the root of the problem and provide a swift, effective solution, helping you get back to enjoying your home in no time.
Ready to Put an End to Your Plumbing Issues at Home?
Had enough of the ongoing plumbing chaos at home? Let's face it - dealing with a never-ending cycle of plumbing problems can be exhausting. And the relentless hunt for "residential plumbers near me" isn't making things any easier.
But guess what? It's time for a change. It's time to finally slam the door on all your persistent plumbing problems, once and for all. When you choose Anytime Plumbing, Sewer, Drain & Heating, you're not just getting a service - you're making a choice for peace of mind.
We're not your run-of-the-mill residential plumbers. We're your local Santa Fe, NM team that's passionate about providing efficient, reliable, and high-quality service to each and every home we step into. But, most importantly, we're committed to putting comfort back into your living spaces.
So, are you ready to trade in plumbing problems for peace of mind? Let's get the ball rolling. Get in touch with us today, and together, we'll work towards a future where your home's plumbing system is the least of your worries.
6 Different Reasons You Should Hire Us
Frequently Asked Questions
You Have Questions,
We Have Answers
If you have any plumbing questions, we're here to help—after all, we've been there.
Frequently Asked Questions
You Have Questions,
We Have Answers
If you have any plumbing questions, we're here to help—after all, we've been there.
Day or night, rain or shine, we're here to swoop in and save the day. Our team is always on standby for emergencies like these, ready to dash over and sort it out for you.
Keep your eyes (and nose!) peeled for telltale signs like slow drains, surprise drops in water pressure, odd gurgling noises, mysterious water stains, or unpleasant smells. If you spot any of these, give us a shout.
You bet! We're fully licensed, insured, and ready to tackle your plumbing problems. You can rest easy knowing you're in capable hands with our team.
Of course! We're pretty handy with plumbing makeovers and we'd be thrilled to help transform your bathroom. From upgrading fixtures to installing new pipes, we've got you covered.
No one likes hidden surprises when it comes to bills. That's why we'll always provide an upfront estimate after we've assessed the situation. We're all about offering top-notch services at competitive prices.