Services You Can Depend On
We know that looking for plumbing services can be somewhat of a minefield, especially if you've sprung a leak or had a breakdown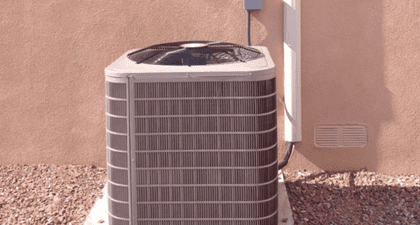 Air Conditioning
Anytime Plumbing offers expert commercial and residential air conditioning services. Air conditioners are important in Santa Fe NM and surrounding areas because our summers are hot even indoors. Air conditioning makes certain that your home and family are comfortable throughout the summer months.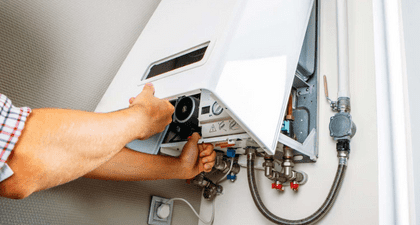 Boiler Repair and Installation
Our team of boiler specialists Anytime Plumbing is proud to help residential and commercial customers with any boiler installation, repair, service, and maintenance service they need to ensure their family or business' comfort.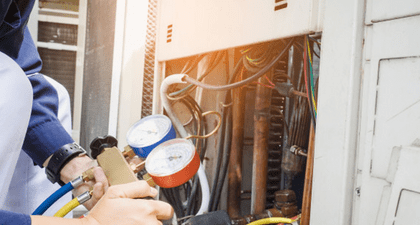 Furnace Repair
Choose Anytime Plumbing for all your Santa Fe furnace repair needs. We provide complete furnace repair for all brands and models of furnaces. Whether you have a home or commercial furnace, we provide a point by point evaluation in order to get your furnace functioning with precision, and running like new again!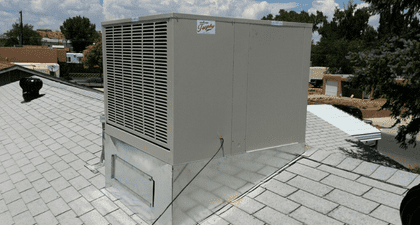 Evaporative Swamp Coolers
Anytime Plumbing is the first choice when it comes to evaporative swamp cooler installation in Santa Fe and surrounding areas. We handle all the installation work ourselves. Therefore, only experienced swamp cooler technicians will be performing the installation.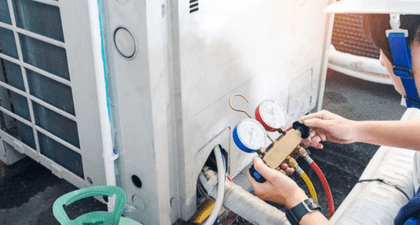 Emergency Heating AC Services
Do you have a heating or air conditioning emergency? We are a full service residential and commercial emergency heating and cooling company serving Santa Fe, Los Alamos, White Rock, and Albuquerque NM.
If you are not 100% satisfied with any part of our service or with the results, let us know and we will do everything possible to remedy the situation.
Anytime Plumbing is always looking for local, reliable, and honest professionals in Sante FE, NM area.

Dealing With An Air Handler Issue?
Air Handler Repair
Leaking Refrigerant
Damaged Blower
Frozen Evaporator Coil
Air Handler Replacement

Swamp Coolers
Evaporative Swamp Coolers Services
Dealing With A Swamp Cooler Issue?
Evaporative Cooler Install
Evaporative Cooler Replacement
Evaporative Cooler Repair

Boiler Installation
Boiler Installation Services
Dealing With A Boiler Issue?
Boiler Installation
Boiler Repair
Boiler Replacement
Boiler Maintenance

Dealing With A Furnance Issue?
Oil Furnace Servicing
Oil Furnace Repair
Oil Furnace Maintenance

Emergency Heating
Emergency Heating AC Services
Dealing With An Emergency?
Electric, Gas, Oil Furnace Repairs
Boiler Repairs
Heat Pumps
Air Conditioner Repairs
Evaporative Swamp Coolers