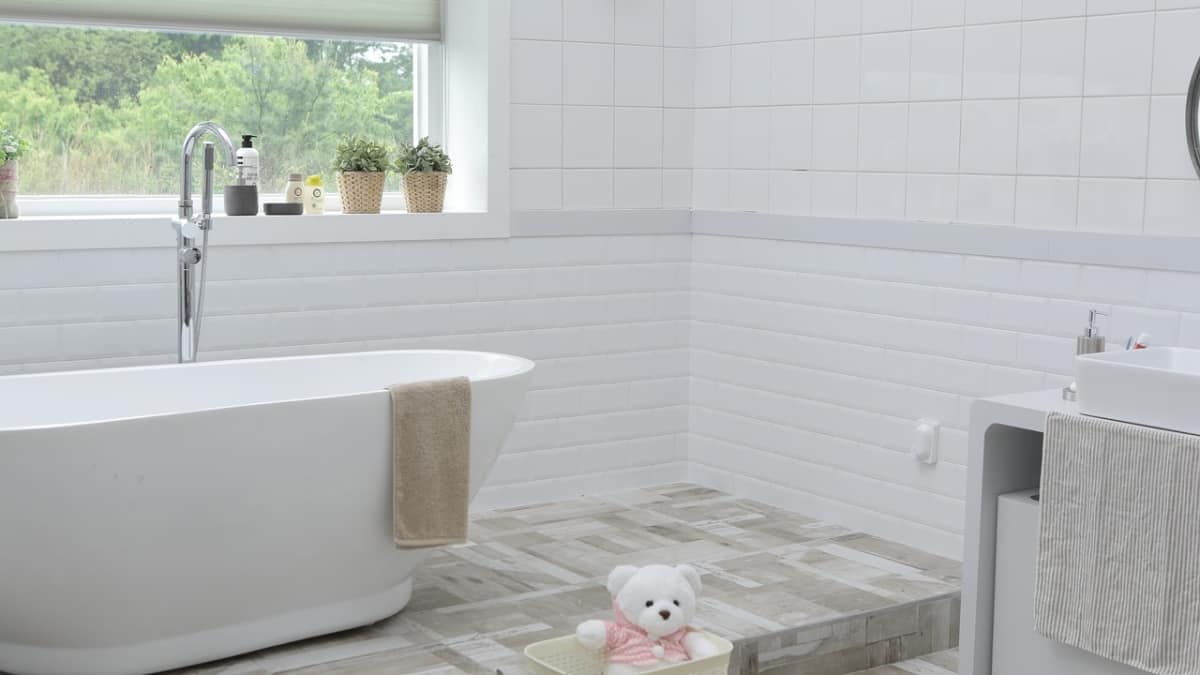 Santa Fe Bathtub Shower Services: Need to replace your bathtub or shower? Call (505) 474-4441 to get started. We specialize in all aspects of bathtub and shower plumbing from Santa Fe, Los Alamos, White Rock, and Albuquerque, NM.
Anytime Plumbing can install a new bathtub or shower in your home that will improve your home's comfort in addition to enhancing your bathroom's style and appearance.
Bathtub and Shower Installation
Trust Anytime Plumbing for your Santa Fe shower and tub installation services. Our expert plumbers have the necessary expertise, training and equipment to finish your bathroom plumbing project with accuracy and speed.
Our team of bathroom and shower professionals can help you with selecting the model that is perfect for your home. We have the most modern and popular styles available for you to consider. Our goal to make certain that you have the tub
Freestanding bathtub
The freestanding tub is a popular bathroom fixture. It offers flexibility as it can be positioned anywhere in the bathroom, is freestanding, and can fit into many spaces. Many homeowners would love to have one of these fashionable and comfortable tubs in their home.
Alcove bathtub
This tub is very common and is what most homeowners have in their bathrooms. The Alcove has three walls and is coupled with a shower.
Garden bathtub
The Garden tub is larger than the standard tub. For those that enjoy taking baths, it is an excellent investment.
Reasons you may need a new bathtub
There are several reasons you may need a new bathtub. While your tub may still work fine, you may want a larger tub. Your old bathtub may develop problems such as a leak, and a replacement tub will be required. Also, you may have a remodeling in mind, and want to get a new tub that fits the decor you have chosen.
There are many sizes, shapes, colors and styles to choose from. Options include shower and tub combinations to a whirlpool tub.
Our experts can install a new tub that will be reliable and long lasting. Call us today and we can make certain you have the perfect tub for your home.
There are several options for showers today. Our shower experts can help you select the best shower for your needs, and make certain that it is installed correctly.
Digital showers
Today, digital showers are a great investment. These modern showers offer the latest technology allowing for digital control of temperature and more.
Electric showers
Another option is electric showers. These will give you instant hot water and also is energy efficient.
Power showers
Power showers give you a higher flow rate of water.
Our bathtub and shower plumbing experts in the Santa Fe, New Mexico area offer complete services to handle all of your commercial and residential plumbing needs. Anytimeplumbing505.com has plumbers "on call" 24/7. If you need a local bathtub and shower repair and installation expert, call us today or submit a request online and we will send a courteous, experienced, and professional plumber to your home or business.
6 Different Reasons You Should Hire Us