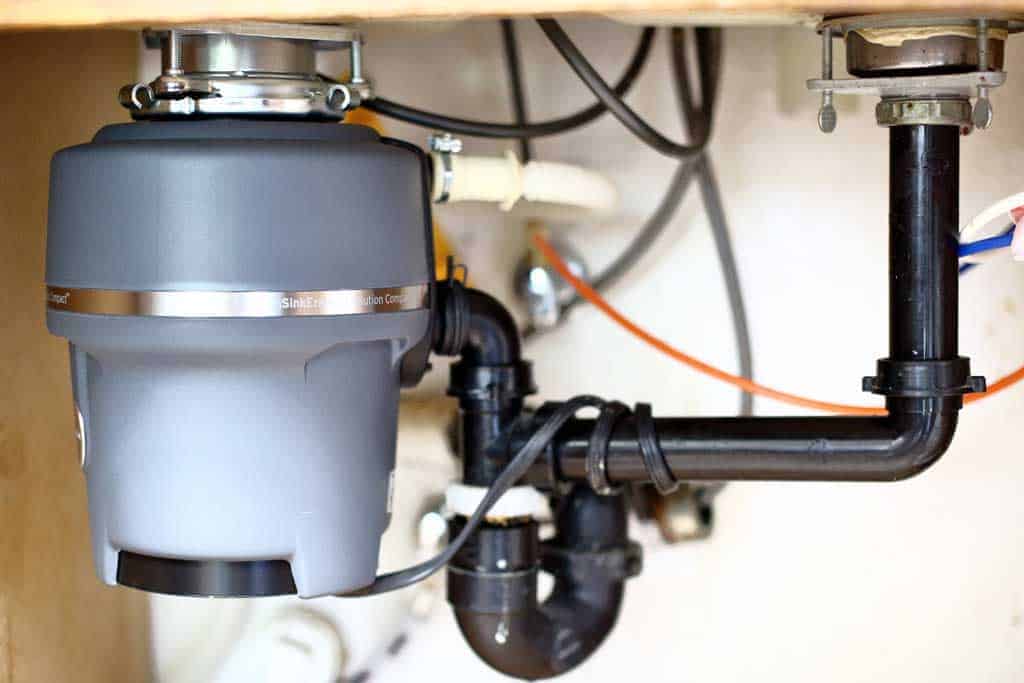 How many times have you found yourself wrestling with a stubborn garbage disposal, right when you're busy in the kitchen? It's a disruption you don't need, and that's exactly where Anytime Plumbing, Sewer, Drain & Heating steps in. Our premier services for garbage disposal installation and repair in Santa Fe, NM are tailored to ensure your kitchen keeps running smoothly.
Our Expert Garbage Disposals Installation Services in Santa Fe, NM
Choosing the right garbage disposal and ensuring its correct installation can make all the difference in your kitchen. Trust our expert team to guide you through the selection process, helping you pick the model that fits your needs and budget. Once you've made your choice, count on us for a meticulous installation that guarantees efficient performance and durability.
Reliable Garbage Disposals Repair Services in Santa Fe, NM
A malfunctioning garbage disposal can not only disrupt your kitchen tasks but also lead to unpleasant odors or even drain back-ups. Our skilled technicians can quickly diagnose the issue and provide effective repair solutions, restoring your kitchen to full functionality.
So, don't let garbage disposal glitches throw you off your game. With Anytime Plumbing, Sewer, Drain & Heating, you're opting for more than a service—you're choosing expertise, reliability, and a smooth kitchen experience. Contact us today for all your garbage disposal installation and repair needs in Santa Fe, NM!
The Incredible Benefits of a Well-Functioning Garbage Disposal
Imagine a kitchen experience free from the hassle of managing food waste. That's the beauty of a well-functioning garbage disposal system. And at Anytime Plumbing, Sewer, Drain & Heating, we're here to ensure you enjoy these benefits every day.
Reduced Kitchen Waste: With a good garbage disposal, you can conveniently dispose of food waste, reducing the amount you throw in your trash bin and helping you keep your kitchen cleaner and more efficient.
Prevent Drain Blockages: A well-installed garbage disposal grinds food waste into small particles, preventing large chunks from blocking your pipes and causing unwelcome drainage issues.
Ease and Efficiency: Why struggle with food waste when you can swiftly grind it and wash it away? A good garbage disposal system takes the strain out of kitchen clean-up, making your life easier.
Ready to Enjoy the Convenience of a Reliable Garbage Disposal?
Take the stress out of your kitchen tasks with our garbage disposals installation and repair services in Santa Fe, NM. Say goodbye to food waste struggles and hello to a smoother, cleaner kitchen experience. With Anytime Plumbing, Sewer, Drain & Heating, you're choosing convenience, efficiency, and peace of mind. Call us today at (505) 209-7239 and let's elevate your kitchen experience!
Why Rely on Anytime Plumbing, Sewer, Drain & Heating for Your Garbage Disposal Needs in Santa Fe, NM?
Garbage disposal issues can be a real dampener, can't they? But with Anytime Plumbing, Sewer, Drain & Heating, you don't need to sweat the small stuff. We're your trusted local experts for garbage disposal installation and repair in Santa Fe, NM, and we're here to turn your kitchen woes into a thing of the past.
Local Connection
We're not just a service provider—we're a part of the Santa Fe community. This local connection allows us to understand and cater to your unique needs, ensuring our solutions are always spot-on.
Expert Team
Our team's extensive experience and deep skill set in garbage disposal installation and repair mean you can trust us to handle any issue, delivering top-quality service and results.
Availability Round the Clock
We know that kitchen disruptions can happen at any time, and we're here for you 24/7. Whenever you need us, we're ready to step in.
Transparent Pricing
We believe in being upfront about costs. We'll give you a detailed quote before we start any work, so you know exactly what you're paying for.
6 Different Reasons You Should Hire Us