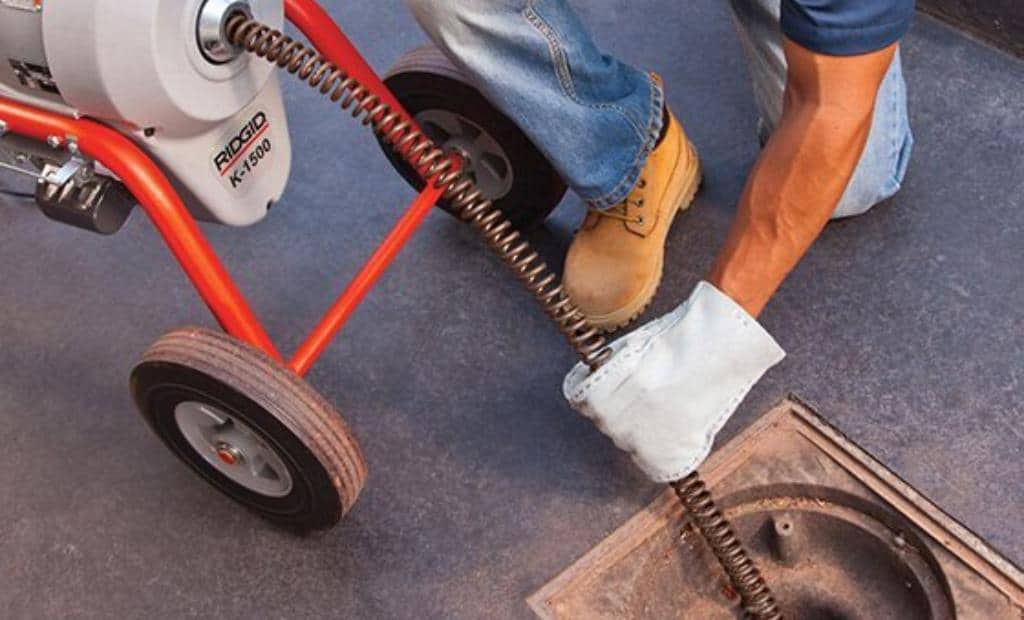 Drain Sewer Cleaning Santa Fe: Professional drain cleaning restores your drains back to a like new condition. Trust the leading plumbers in Santa Fe, Los Alamos, White Rock, and Albuquerque, NM today. For immediate service, call (505) 474-4441.
Drain Sewer Cleaning Santa Fe NM
Residents and businesses in Santa Fe, Los Alamos, White Rock, and Albuquerque NM looking for a high quality drain and sewer line cleaning company do not need to look any longer. Anytime Plumbing is the local, trusted, family owned and operated drain cleaning plumbing company they can call Anytime day or night. Anytime Plumbing is a licensed, bonded and insured drain cleaning company that has been servicing residential and commercial customers in Santa Fe, NM and surrounding areas since 2010.
We clean and unclog any type of drain or sewer line:
Bathroom drains
Kitchen drains
Laundry drains
Toilet drains
Main or secondary sewer line clogs
Restaurant drain and sewer lines
Tree root clogged sewer lines
The next time you need drain or sewer line cleaning services, rest assured that Anytime Plumbing is a company that can help you. Call us Anytime day or night and our drain and sewer cleaning experts will solve your clogged pipe problems.
Residential Commercial Drain Sewer Cleaning Santa Fe NM
Anytime Plumbing services the drain and sewer line cleaning needs of residential and commercial customers.
A clogged sewer line could lead to raw sewage back-ups coming out of your drains, causing significant damage and expensive repair or replacement of the sewer line. The most common early detection red flags are water backing up out of a drain or toilet, or gurgling sounds emitting from drains.
Tree roots are usually the cause of a clogged sewer lines, particularly in older homes. In newer homes, some of the common sources of clogged sewer pipes are feminine hygiene products, thick toilet paper, paper towels, and other debris that clogs the line.
Well maintained drain and sewer lines can work fine and be problem free for decades. If you do experience clogged lines, make sure to call a qualified and reputable plumbing company like Anytime. We will diagnose the problem correctly, and only perform the work that is needed. Your drain or sewer line may just need a simple cleaning to remove some debris, which is not expensive to get done. If a simple cable or hydro jetting cleaning doesn't solve the problem, then we would perform a video inspection to see if there is a larger problem. With a sewer scope inspection, we can pinpoint the problem exactly, and will share the video with you to show you what exactly is going on in your sewer pipe.
Expert Drain & Sewer Cleaning Service
Santa Fe, Los Alamos, White Rock, and Albuquerque, NM residents should make sure to use an experienced and licensed plumbing company for drain and sewer line cleaning services. Beware of contracting these services from an inexperienced and unreliable drain and sewer line cleaning company. When selecting a sewer and drain cleaner, make sure to focus on the quality of service, and not just the cheapest price. Having work done by lower quality company may result in more costs in the long term.
We offer an excellent combination of high quality workmanship and affordable rates. Anytime Plumbing's mission is to perform all the drain and sewer line cleaning projects with complete customer satisfaction.
Our drain and sewer cleaning technicians are supplied with the proper equipment and expertise to get the job done offering high precision and diagnosis:
Drain snake and cable
Sewer line auger
High pressure jetters
Video inspection equipment
Signs You Need Drain Cleaning
Be aware of the following indicators that you may need a professional drain cleaning.
Clogging. Stubborn or consistent clogging even after several attempts to unclog is a sign that the clog is not being fully removed. If the drain clogs multiple times, this may indicate there is a clog located somewhere in the main line. Plungers and drain cleaning chemicals will not remove this type of a clog, and you will need a snake or hydro jetting to get the job done.
Flooding. Backed up or flooded drains in your basement or floor drains is evidence of a major clog in your drain line system. Backups from drains could result in health hazards as contaminated water will be released into the home.
Nasty odors. Clogged pipes often release a foul odor. These odors are caused by food, grease, sewage, and other debris clogged in the pipe. Also, a sewage smell can indicate that you may have a broken sewer line.
Slow drains. Drains that are running slow is a sign that there is a clog or buildup in the line. Sinks or bathtubs that drain slowly, or water pooling in the shower, are all signs that your drain line needs cleaning. In addition, slow drains may be caused by incorrect grading of your drainage system.
Our drain and sewer line cleaning experts in the Santa Fe, Los Alamos, White Rock, and Albuquerque New Mexico areas offer complete services to handle all of your commercial and residential plumbing needs. Anytimeplumbing505.com has plumbers "on call" 24/7. If you need a local drain and sewer cleaning expert, call us today. We will send a courteous, experienced, and professional plumber to your home or business. We specialize in all aspects of drain and sewer line cleaning.
6 Different Reasons You Should Hire Us