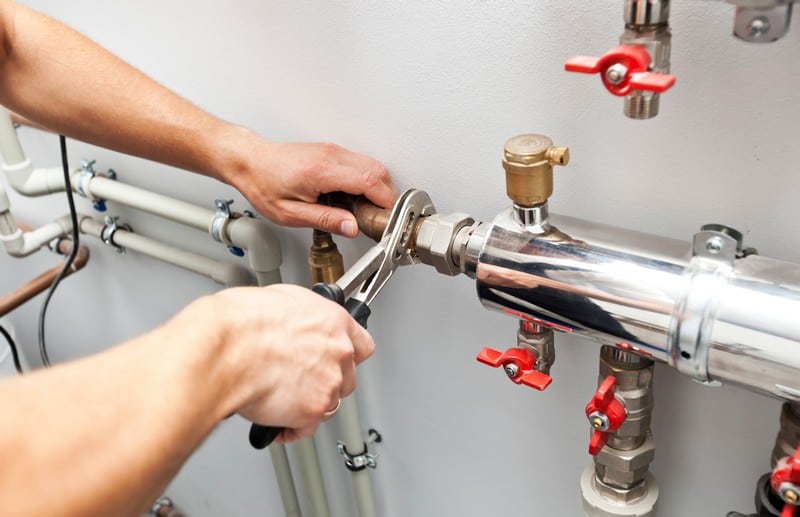 With our Santa Fe Commercial Plumbing Service, you will not need to look any further for a reliable commercial plumber. The experts from Anytime Plumbing. will solve any commercial plumbing project you may have.
Schedule an immediate consultation by calling (505) 474-4441.
SANTA FE COMMERCIAL PLUMBING
Serving Santa Fe NM | Los Alamos, White Rock, Albuquerque NM
Anytime Plumbing offers expert commercial plumbing services in Santa Fe, Los Alamos, White Rock, and Albuquerque New Mexico. Our licensed plumbers have the training, experience, and skills to handle any commercial plumbing issue that may arise.
Commercial Plumber in Santa Fe, Los Alamos, White Rock, Albuquerque
Since 2000 Anytime Plumbing has installed, repaired, and maintained the commercial plumbing systems of businesses including office buildings, restaurants, retail stores, and more. All of our plumbers are highly experienced, and have the expertise you need to get the job done right. As technologies and equipment evolves, our plumbers stay abreast of the industry best practices. For quality commercial plumbing contractors, give Anytime Plumbing a call!
COMMERCIAL PLUMBING SERVICES
We offer a full range of commercial plumbing services including:
Drain and Sewer Cleaning
Plumbing System Inspection
Plumbing Repairs
Plumbing Fixture Replacement
Plumbing Remodeling
Re-Piping & Pipe Repair
Sewer Repair and Replacement
Sewer Video Inspection
Sump Pump Install and Repair
Water Heater Installation and Repair
ADA Compliant Plumbing
Our residential plumbing experts in the Santa Fe, New Mexico area offer complete services to handle all of your residential plumbing needs. Anytimeplumbing505.com has plumbers "on call" 24/7. If you need a local plumbing expert, call us today.  We will send a courteous, experienced, and professional plumber to your home.
6 Different Reasons You Should Hire Us