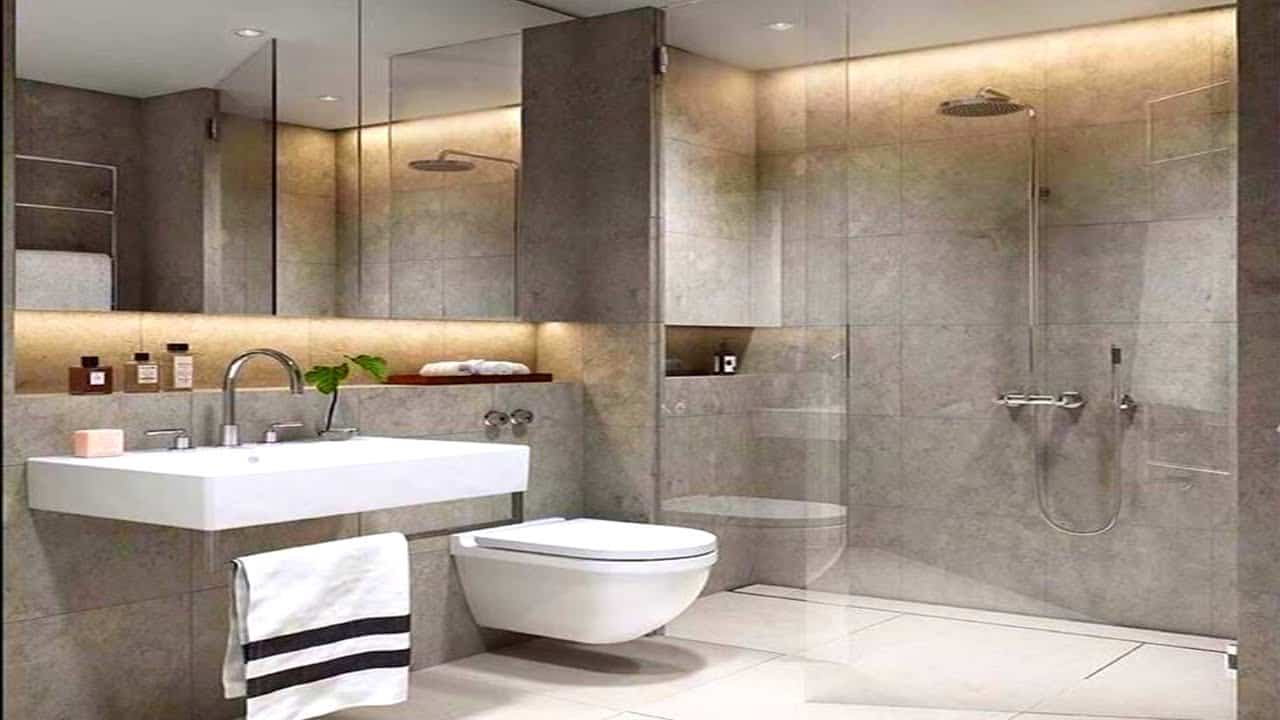 Have you ever dreamt of the day when your kitchen becomes a space that awakens your inner chef, or your bathroom turns into a spa-like sanctuary? These rooms are more than functional areas - they're the heart and soul of your home, embodying your personality. And here at Anytime Plumbing, Sewer, Drain & Heating, we're all about transforming these spaces into the epitome of elegance and functionality.
Unveiling a New Era of Space Transformation: Bathroom and Kitchen Remodeling in Santa Fe, NM
Step into the world of impeccable design, flawless functionality, and seamless integration with Anytime Plumbing, Sewer, Drain & Heating. As a leader in bathroom and kitchen remodeling in Santa Fe, NM, we're all about creating spaces that are not just aesthetically pleasing but are also a true reflection of your personal style and lifestyle.
Bathroom Remodeling Santa Fe, NM
A bathroom is more than just a space to fulfill daily routines. It's a personal oasis where you start and end your day. With that in mind, our team focuses on transforming bathrooms into spaces that perfectly align with your lifestyle and taste. Be it a complete makeover or subtle updates, we're here to turn your bathroom into a place where functionality meets serenity, a space that truly reflects you.
Kitchen Remodeling Santa Fe, NM
The kitchen, the heart of every home, is a sanctuary for culinary adventures and joyful gatherings. We understand its significance, and that's why our kitchen remodeling services are designed to bring your kitchen dreams to life. Whether you desire a sleek, modern kitchen or prefer a warm, rustic design, our team works diligently to blend aesthetics with practicality. We're here to create a kitchen that not only caters to your culinary needs but also becomes a source of inspiration and delight for you and your loved ones.
Here's how we ensure your remodeling project is a roaring success
Conception and Design
Whether it's about turning your bathroom into a personal retreat or transforming your kitchen into a culinary paradise, it all starts with a dream. We take the time to understand your vision and work closely with you to craft a blueprint that mirrors your aspirations.
Plumbing Installation
A functional, efficient plumbing system is at the heart of every successful remodel. Our licensed plumbers meticulously handle everything, from setting up your dream multi-head shower system to installing your new double sink vanity.
Fixtures and Finishes Installation
It's often the smallest details that bring the biggest transformation. Our team ensures that your chosen finishes and fixtures blend seamlessly with your new space, giving it a fresh, updated look.
Plumbing Remodeling
If your remodeling project requires a change in the existing plumbing layout, we've got you covered. Our team manages the complexities of rerouting pipes and installing new plumbing lines, allowing you to focus on the fun parts of the project.
Re-Piping
We understand the importance of having a robust, up-to-date plumbing system supporting your remodeled rooms. Our comprehensive re-piping services ensure that your new spaces are complemented with top-notch plumbing.
Project Completion and Cleanup
We know that remodeling can be messy. That's why we ensure not just a flawless completion of the project but also a thorough cleanup. We leave your home as clean as we found it, with a final inspection to ensure everything is perfect.
Ready to Transform Your Home? Step into Your Dream Space Today!
Have you ever dreamt of a stylish, functional bathroom or a kitchen that oozes elegance? It's time to turn those dreams into reality. Reach out to Anytime Plumbing, Sewer, Drain & Heating today.
Your ideal kitchen or bathroom isn't just a figment of your imagination - it can be your actual home. Connect with us now and let's take the first step together towards a home that truly reflects your taste and personality. Let's bring your dream space to life!
Why Trust Anytime Plumbing, Sewer, Drain & Heating with Your Bathroom and Kitchen Remodeling Project?
Embarking on your remodeling journey with Anytime Plumbing, Sewer, Drain & Heating opens doors to a world of remarkable benefits:
Expertise Born from Experience
Our team isn't new to the remodeling scene. We're seasoned professionals, each with a wealth of experience and an extensive portfolio of successful remodels under our belts. We've navigated the challenges, honed our skills, and now we're ready to apply this knowledge to your unique project.
All-Inclusive Remodeling Services
With us, you gain the advantage of comprehensive service coverage. We don't just handle a part of your remodel; we're with you from start to finish. From the initial concept and design phase to the final cleanup, we manage every detail meticulously, creating a hassle-free experience for you.
Uncompromised Quality
When it comes to your home, we believe only in the best. We source high-grade materials, leverage advanced tools and techniques, and adhere to rigorous quality control practices. Our goal? To deliver a finished space that's not just visually stunning, but also built to stand the test of time.
Customer-Centric Approach
At the heart of our service philosophy is your satisfaction. Your dreams, preferences, and needs shape our strategies. We believe in open communication, active collaboration, and personalization, ensuring that the end result is a perfect reflection of your vision.
So, why wait? Start your rewarding remodeling journey with Anytime Plumbing, Sewer, Drain & Heating, where your satisfaction is our greatest success.
6 Different Reasons You Should Hire Us
The duration of a remodeling project depends on several factors including the size of the space, the complexity of the design, and the extent of the changes. Our team will give you an estimated timeline once we've discussed your specific project.
In most cases, you won't need to vacate your home entirely during the remodel. However, the affected areas will be inaccessible for the duration of the project. We'll work with you to minimize disruption to your daily routine as much as possible.
Absolutely! If there are appliances or fixtures you'd like to keep, we'll incorporate them into the design. We'll also advise you on the best way to update or refurbish them, if needed.
No worries! Our design team is here to help. We'll discuss your preferences, needs, and lifestyle to come up with a design that's uniquely you. We can also provide examples and inspiration to help you decide.
Again, the cost of a remodel can significantly vary based on the scope of work, the quality of materials chosen, and the extent of plumbing and structural changes required. We provide a detailed estimate after our initial consultation and a thorough understanding of your remodeling goals.
No worries! As a comprehensive plumbing and remodeling service, we handle all aspects of plumbing alterations, from simple rerouting to more complex installation of new lines. Your plumbing system is in safe and experienced hands.