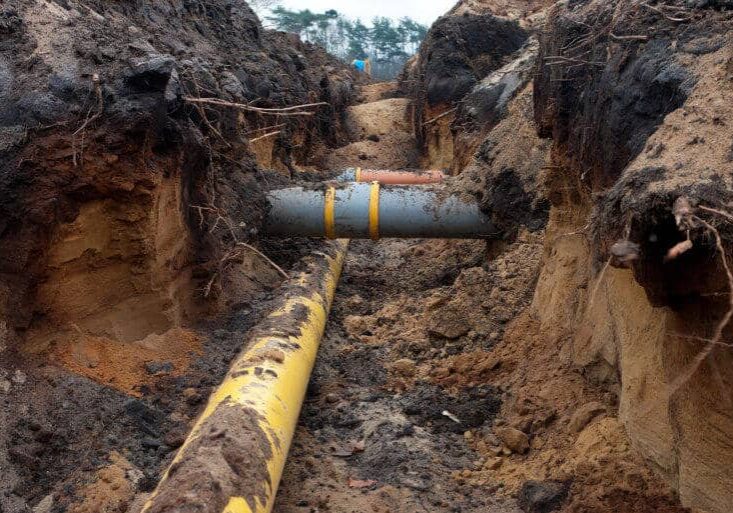 Who said getting your sewer lines fixed meant dealing with an upturned yard and daily life thrown off-kilter? With Anytime Plumbing, Sewer, Drain & Heating, you don't have to make that compromise. We're revolutionizing the industry with our trenchless sewer repair — a game-changing, less intrusive method that has transformed traditional sewer line replacements.
Based in Santa Fe, NM, we proudly offer a suite of trenchless services, including trenchless sewer line repair, trenchless sewer line replacement, and state-of-the-art trenchless pipe lining repair. We believe in delivering solutions that don't mess up your daily life or your beautiful landscape.
So, don't let the thought of a damaged yard or disrupted schedule keep you from addressing your sewer line problems. With Anytime Plumbing, Sewer, Drain & Heating, you're choosing the smarter and faster way to keep your sewer lines in top shape. And that's a guarantee we're proud to offer in Santa Fe, NM!
Our Comprehensive Trenchless Sewer Services in Santa Fe, NM
The future of sewer repair is here in Santa Fe, NM, and it's trenchless. Say goodbye to the destructive digging and prolonged inconvenience. At Anytime Plumbing, Sewer, Drain & Heating, we bring a suite of trenchless solutions designed to address various sewer line issues efficiently and with minimal disruption.
Trenchless Sewer Line Repair
Sewer lines can encounter a host of issues from blockages to corrosion. However, you no longer have to dread the repair process. Our trenchless sewer line repair in Santa Fe, NM, uses cutting-edge technology to solve the problem without tearing up your yard.
Trenchless Sewer Line Replacement
Sometimes, a repair isn't enough, and a full replacement becomes necessary. No worries, our trenchless sewer line replacement service ensures you receive a brand-new, high-performing sewer line without the usual mess associated with traditional methods. It's efficient, clean, and designed to last.
Trenchless Sewer Replacement
Is it time for a complete sewer system overhaul? Our trenchless sewer replacement in Santa Fe, NM, is the solution. We replace the old, failing system with a new, more durable one. And the best part? We do this with almost no disturbance to your property.
Trenchless Pipe Lining Repair Services
A crack or a leak in the sewer pipe can become a major problem if not addressed promptly. Our trenchless pipe lining repair services provide a non-invasive fix, restoring your sewer line's functionality and extending its lifespan.
Trust Anytime Plumbing for all your trenchless sewer repair needs in Santa Fe, NM. We're dedicated to providing superior service that doesn't disrupt your life or landscape. It's time to step into the future of sewer repair with us.
The Remarkable Advantages of Trenchless Sewer Solutions
When sewer issues arise, we all dread the thought of our beautiful landscaping being ruined by the invasive procedures of traditional sewer repair. Trenchless sewer solutions turn this fear on its head, offering an innovative approach that's packed with benefits.
Kiss Goodbye to Messy Excavations: Trenchless solutions mean your lawn, gardens, driveways, and patios stay just as they are—neat and beautiful. No major digging means minimal disruption to your property and your life.
Speedy and Efficient: Who wants to wait around for ages to get their sewer line fixed? With trenchless technology, we speed up diagnosis and repair, saving on labor hours and getting your sewer system back in top shape faster.
Built to Last: Trenchless repairs don't just fix the problem—they last. We use high-quality materials like epoxy resins and seamless polyethylene that outlast traditional materials. So you can relax, knowing you're covered for years to come.
Wallet-Friendly in the Long Run: Sure, trenchless solutions might seem pricier at first glance. But when you factor in the savings on landscape restoration, the time saved on faster repairs, and the longevity of the installations, it's a smart investment.
Greener Choice: Trenchless methods are kind to Mother Earth. By avoiding major digging, we preserve the natural state of your property and reduce old pipe waste, keeping landfills a little lighter.
So, ready to give trenchless sewer solutions a try? With Anytime Plumbing, Sewer, Drain & Heating, you're choosing a modern, efficient, and eco-friendly way to keep your property's sewer system in top condition.
Ready to Ditch the Digging for Your Sewer Repairs?
Think about it—no more upturned gardens, no more long hours of labor, and no more worries about your sewer line for years to come. That's the power of trenchless sewer solutions offered by Anytime Plumbing, Sewer, Drain & Heating. If you're in Santa Fe, NM, and you're looking for a faster, greener, and longer-lasting solution for your sewer line issues, look no further. Make the smart choice today. Give us a call and let's transform your sewer line repairs with our innovative trenchless technology.
Why Trust Anytime Plumbing, Sewer, Drain & Heating for Your Trenchless Sewer Repairs in Santa Fe, NM?
There's nothing quite like a plumbing problem to interrupt an otherwise smooth day, is there? Out of nowhere, you're faced with a sewer issue that needs immediate attention. But don't let this bump in the road derail your day. We're here to help.
Anytime Plumbing, Sewer, Drain & Heating is not just your regular plumbing service. We're your trusted local experts for trenchless sewer repair in Santa Fe, NM. We bring quick, affordable, and reliable solutions to the table, turning your plumbing woes into a thing of the past.
Local Connection
As part of the Santa Fe community, we're not just service providers. We understand the unique needs of our neighbors, ensuring our solutions are effective and tailored.
Proficient Team
With a deep pool of experience and skill in trenchless sewer repair, our team is ready to handle any sewer challenge, ensuring quality service and results.
Always Available
We're on the clock 24/7 because we know sewer issues don't stick to business hours. Whenever you need us, we're ready to help.
Clear Costs
Honesty and transparency guide our pricing. We detail the costs before we start, so you're always aware of what you're paying for.
6 Different Reasons You Should Hire Us
Frequently Asked Questions
You Have Questions,
We Have Answers
If you have any plumbing questions, we're here to help—after all, we've been there.
Frequently Asked Questions
You Have Questions,
We Have Answers
If you have any plumbing questions, we're here to help—after all, we've been there.
Trenchless sewer repair is an innovative method for fixing sewer lines without disruptive excavation. It uses advanced techniques to repair or replace damaged lines, preserving your property's aesthetics.
Trenchless repair involves either relining the existing sewer pipe with an epoxy resin or replacing it entirely using a method known as pipe bursting. In both cases, minimal digging is required.
While the upfront cost of trenchless repair might be higher than traditional methods, it often ends up being more cost-effective when considering the saved landscaping costs and its long-term durability.
The materials used in trenchless sewer repair are highly durable. For instance, the epoxy resin used in pipe relining or the seamless polyethylene in pipe bursting can last up to 50 years.
While trenchless methods are widely applicable, there can be cases where traditional methods might be necessary, especially if the existing pipe is severely collapsed. At Anytime Plumbing, Sewer, Drain & Heating, we conduct a thorough initial inspection to decide the best course of action.
The time it takes to complete a repair can vary based on the severity of the damage and the method used. However, trenchless repairs typically are faster than traditional methods. Contact us for a more accurate timeline based on your specific situation.