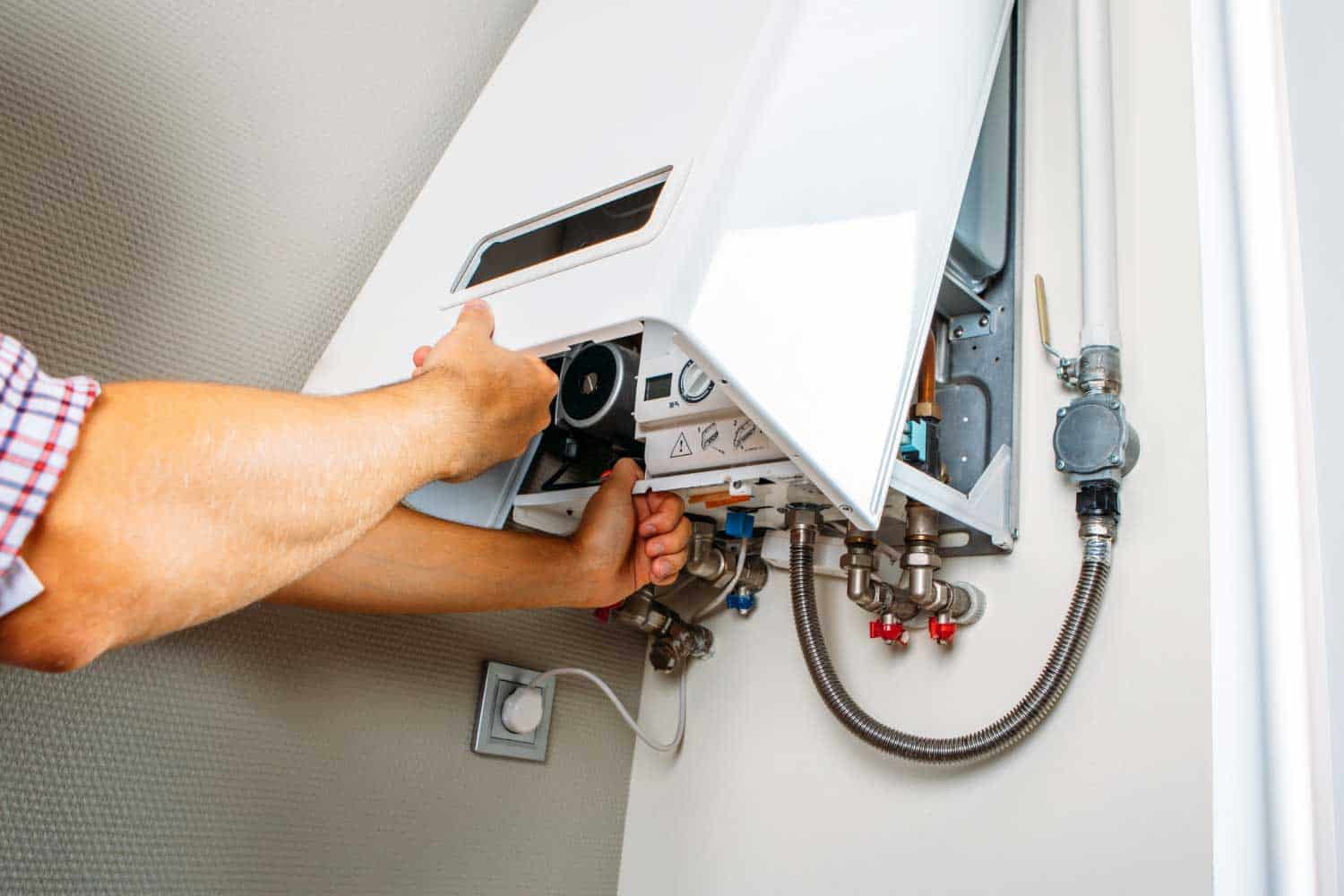 Are you battling the summer heat with a faulty AC? Or trying to stay warm with a heating system that's not doing its job? With Santa Fe's diverse climate, having a reliable heating and AC system is not a luxury, it's a necessity. At Anytime Plumbing, Sewer, Drain & Heating, we understand the importance of a well-functioning HVAC system for your home's comfort. That's why we offer premier heating and AC repair services in Santa Fe, NM.
Whether it's a minor fix or a major repair, our trained professionals are ready to tackle all your HVAC problems. With our timely and efficient services, we aim to restore your comfort as quickly as possible.
Our Comprehensive Heating and AC Repair Services in Santa Fe, NM
Heating Repair Santa Fe NM
Dealing with a heating system that's blowing cold air or struggling to maintain temperature can be a stressful experience, especially during the chilly winter months. Our team is well-versed in diagnosing and fixing various heating issues, from faulty thermostats to malfunctioning heat exchangers. We provide top-notch heating repair in Santa Fe, NM, ensuring your home remains warm and cozy.
AC Repair Santa Fe NM
When your AC system isn't cooling properly, it can turn your comfortable living space into a sweltering nightmare. Our experts specialize in AC repair services in Santa Fe, NM, tackling everything from refrigerant leaks to damaged compressors. With our quick and reliable services, we help you beat the heat and bring back your home's cool comfort.
How to Identify if Your Heating or AC Needs Repair
No one wants to face a sudden heating or cooling crisis, especially when the seasons are at their peak. It's crucial to be proactive and aware of the subtle signs that your heating or AC might need some attention. Here are some indicators that may hint at potential issues with your heating or air conditioning unit:
Uneven Temperatures: Is your heating or AC unit struggling to maintain the set temperature? Are some rooms in your house uncomfortably hot while others remain chillingly cold? These inconsistencies could be a signal that your system requires repair.
Odd Noises: A little noise from your HVAC system is normal but loud, sudden, or unusual sounds such as grinding, banging, or squealing might be a cry for help from your unit.
Surging Energy Bills: If you notice a sudden and unexplained rise in your energy bills without any major changes in usage, it could be due to your heating or AC system operating inefficiently.
Constant Cycling: If your heating or AC unit seems to be turning on and off more often than usual, this frequent cycling could suggest an underlying issue needing a professional's attention.
Unmatched Services for All AC Brands
Whatever the make or model of your air conditioner, rest assured that our professionals at Anytime Plumbing, Sewer, Drain & Heating have you covered. We provide top-notch installation, repair, replacement, and maintenance services for virtually any cooling system. Our expertise extends to a wide array of brands including:
Amana, American Standard, Aprilaire, Armstrong, Carrier, Coleman, Daikin, Ducane, Fedders, Goodman, ICP Brands, Janitrol, Kenmore, LG, Luxaire, Mitsubishi, Nordyne, Rheem/Ruud, Rinnai, Trane, WaterFurnace, White Westinghouse, and York.
Our air conditioning experts in Santa Fe, New Mexico are dedicated to fulfilling all your commercial and residential needs. With Anytime Plumbing, Sewer, Drain & Heating, expect around-the-clock service and quick response times.
Experience Year-Round Comfort with Anytime Plumbing
Your home's comfort relies heavily on the performance of your heating and AC systems. At Anytime Plumbing, Sewer, Drain & Heating, we strive to keep these essential systems running smoothly no matter the season. Whether you're up against an AC issue during summer's peak or a heating hiccup in the heart of winter, we're ready to deliver swift, reliable solutions.
Don't wait for minor issues to escalate. Reach out to us today and let's ensure your home remains the cozy haven it should be, no matter the weather outside.
6 Different Reasons You Should Hire Us
Frequently Asked Questions
You Have Questions,
We Have Answers
If you have any plumbing questions, we're here to help—after all, we've been there.
Frequently Asked Questions
You Have Questions,
We Have Answers
If you have any plumbing questions, we're here to help—after all, we've been there.
To ensure optimum performance and longevity, we advise having your heating and AC systems inspected and serviced at least once a year. Regular maintenance helps identify potential issues early on, before they evolve into larger, costlier problems.
While it's perfectly fine to handle minor maintenance tasks, like filter replacement or cleaning vents, we highly recommend leaving the repairs to professionals. Complex HVAC systems require specialized knowledge and tools to be safely and effectively repaired.
The duration of a repair can fluctuate greatly, depending on the nature and severity of the issue at hand. Rest assured, our team prioritizes quick and effective service, ensuring your system is back in working order in the shortest possible time.
If you find yourself with a non-functioning heating or AC system, it's crucial to call in a professional promptly. DIY repairs can often exacerbate the problem, leading to more serious damage and potential safety hazards.
Regular maintenance and cleaning are key to extending the life of your heating and AC systems. This includes changing air filters regularly, scheduling annual professional maintenance, and addressing any repairs promptly.