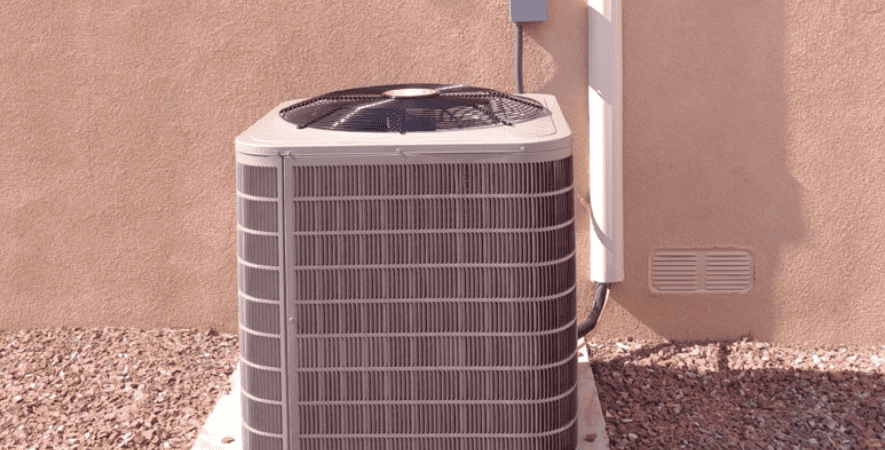 Air Conditioning Santa Fe: Looking for reliable, affordable air conditioning Santa Fe service solutions for your home? Call (505) 474-4155 to learn how we can help you today! We specialize in all aspects of air conditioning repair and installation in Santa Fe, Los Alamos, White Rock, and Albuquerque, NM.
Air Conditioning Santa Fe
Anytime Plumbing offers expert commercial and residential air conditioning services. Air conditioners are important in Santa Fe NM and surrounding areas because our summers are hot even indoors. Air conditioning makes certain that your home and family are comfortable throughout the summer months.
New Air Conditioning Installation Santa Fe
An air conditioner is an important component of your New Mexico home, especially in the hot summer months. As a result, if your air conditioning is not functioning properly, it can cause many problems.
Uncomfortable living conditions
Varying temperatures in the home
Increased utility bills
AC unit that runs constantly
Decreased life span for air conditioner
Air conditioners eventually become old and outdated. The latest models of air conditioning units available today are far superior to models from ten years ago. If your AC unit is experiencing problems and is old, now may be an opportune time to upgrade to a new higher performing and energy efficient air conditioner.
As experts in air conditioning, our HVAC technicians will install your air conditioning unit with precision, efficiency, and speed. We provide you with the best brands available, and use the latest installation techniques. Our HVAC technicians receive constant training to keep abreast of the latest AC technologies. Our licensed air conditioning techs can also assist you in selecting the perfect air conditioning system for your home.
We repair, service, and install any make or model of air conditioner including:
Aerocool
Frigidaire
Mastercool
Air Conditioning Repair Santa Fe
If your air conditioner malfunctions, you want it repaired as fast as possible. Call Anytime Plumbing's air conditioning repair technicians as soon as the problems occurs and we can be there the same day to solve the problem. We will give you an evaluation and recommendation, provide a free estimate, and start repair your AC unit.
Air Conditioning Maintenance Santa Fe
After the repair is done, you may want to consider our air conditioning maintenance plans to prevent future problems from developing. The AC maintenance plan offers annual maintenance checks designed to detect problems before they become larger problems or emergencies.
Emergency Air Conditioning Santa Fe
Also, call us about emergency air conditioning service. We are available anytime 24 hours a day with air conditioning emergency service.
Our air conditioning Santa Fe experts offer complete services to handle all of your commercial and residential AC needs. Anytimeplumbing505.com has HVAC technicians "on call" 24/7. If you need a local air conditioning repair and installation expert, call us today. We will send a courteous, experienced, and professional air conditioning tech to your home or business.
6 Different Reasons You Should Hire Us